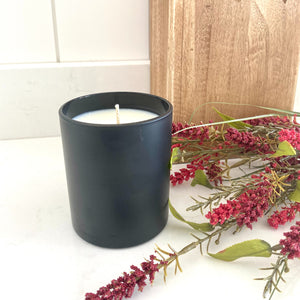 Everything smells wonderful! The fall smells are amazing. Smells last a long time as well.
Spiced Ginger Candle
Obsessed with my new spiced ginger fall candle. It is everything you want in a fall candle. The perfect amount of spice mix with the perfect amount of coziness.
Yay!!! We would have to agree with you! That is our most favorite Fall scent!!!
Best company ever.
Repeat customer for almost two years now and I promise you won't find a better company. These candles are the best for scent, burn time and not being overly strong. LOVE every scent!
Two years!!! You're an OG!! Thank you SO MUCH for your support!
In Love!
hurray for non toxic options! love the seasonal scents!
Aren't they so yummy?! Thanks for the review!
The PERFECT candle company!
I recently bought C&P Volcano candle to try because I miss the warmth of a flickering candle. It's been years since I've burned a candle because I will almost immediately get a headache. My son immediately starts to sneeze whenever traditional candles are burning.
I am so happy that your candle is the FIRST CANDLE EVER that we are able to enjoy! He gets close to your candle and sniffs it! None of us experience any headaches either! I'm so thrilled!
I cannot wait to buy more, especially as gifts!
YESSSSS!!!! Best news ever!!! Thanks so much for the awesome review!!!