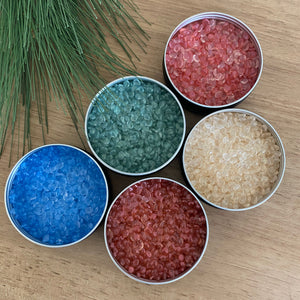 our mission
are you sick of getting headaches when you burn a candle? we just might have the solution for you! our mission at copper + pine is to provide you with a candle that you can burn without the worry of exposing you or your loved ones to toxic chemicals. with our hand-poured, vegan-friendly candles you can feel comfortable using our products anywhere! copper + pine uses 100% natural soy wax, a cotton wick, + CLEAN scents that are infused with essential oils + phthalate FREE to create an amazing candle that is safe for you + the environment!
*non-toxic*zinc free*lead free*phthalate free*
IT'S OUR FAVORITE TIME OF YEAR!
Shop Santa's Gift Shop for everyone on your list! From Teacher gifts to stocking stuffers, we've got you covered! Stock up on those last minute gifts BEFORE WE SELL OUT!
SHOP HERE!
what customers are saying
what customers are saying