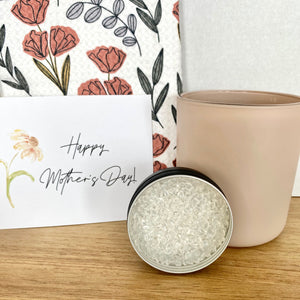 Mothers Day Boxes
Boxes were darling and the two scent options offered were SO good! Both my mom and mother in law fell in love. As always, these products are top notch. I am a forever customer!
Oh my! We are SO HAPPY that we could help make BOTH ladies happy and feel spoiled! Thanks for all of your love and support!
Mother's Day Bundle
My loved the scent and the towel.
Yippee!!! So happy to hear that she loved her bundle! Thanks for letting us take care of her gift!